Come Join us with your family!
Fun Saturday Event to celebrate young children
for National Week of the Young Child
Invite a friend!
April 21st 10am – 2pm
Open House
Free Registration*
*Will be Applied to first month Tuition; For New Enrollments only.
Children's Performances
On-Stage: Ballet, Musical Performances, Songs
MCd by Tripp West from 106-7 WYAY
Atlanta's Greatest Hits (Mornings 6am – 10am)
Activities
Bounce House, Games
Arts & Crafts
Cup Cake Walk
Hands on Children's DJ
Food
Chickfil-A, Ice Cream Truck
Lemonade Stand- hosted by Humming Birds & Friendly Frogs
Cup Cake Walk - hosted by Jolly Jaguars & Talented Toucans
Bake Sale - hosted by Courteous Chameleons & Outstanding Okapis
Silent Auction
Baskets sponsored by The Goddard School Parents. Benfits Aflac Cancer Center and Blood Disorders Service of Childrens Healthcare of Atlanta
Goddard T-shirts Sale & Silent Auction - hosted by Talented Tamarins & Eloquent Elephants.
GET DIRECTIONS
Location: The Goddard School in Austell,
2465 East West Connector Austell GA, 770 943 0655
(We are located between PowderSprings Rd and Austell Rd behind Giovanni's Italian Restaurant)
Open to current, previous and interested families.
Tour our school, learn about our exceptional program.
Other April Events

Thursday, April 26th 9am – 12pm.
Week-long Open House (Apr 23 – Apr 27)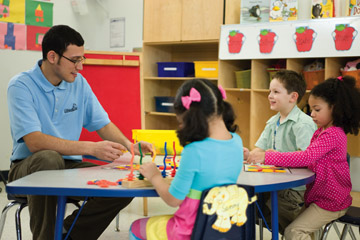 For every parent that has wondered what it would be like to be a preschooler again, The Goddard School is providing that opportunity with the A Day in the Life of a Preschooler event. For a few hours in the day parents will get to know their classmates, participate in a number of group activities from Spanish to Yoga. By participating in the event, parents can discover how preschool can offer a fun-filled day with a lot of opportunities for learning.
The Goddard School in Austell asks parents to come together for children during the Week of the Young Child™ and Teacher Appreciation Week. We would like to celebrate young children and thank our teachers who are working together to provide a high-quality early childhood education program which helps children get a great start and brings lasting benefits to our community.This event will be open to both current and interested families.
RSVP: The Goddard School in Austell, 770 943 0655

The Goddard School located in Austell, GA is the premier private preschool of choice, offering extended hours to accommodate busy parents. In addition to providing a quality full-time educational program for children from six weeks to six-years-old, we also offer an excellent summer program for children up to age ten.
SCHOOL WIDE NEWSLETTERS
Parent Letter and Goddard Parent \ A Monthly Publication of Parental Tips
Inclement Weather School Closing Policy
LUNCH AND SNACK MENUS
Playball Newsletters
Summer School Age Calendar
We post neighborhood events, school happenings and articles to facebook and blog.
http://blogs.goddardschool.com/Austell-GA/
http://www.facebook.com/goddardaustell
http://www.twitter.com/goddardaustell


Please call or email us to setup a tour!
Bindu Reddy (Owner)
Jill West (Director)
austellga@goddardschools.com
770 943 0655