Click to view this email in a browser

Florence's...
Service For Life! ®
Insider Tips for Healthy, Wealthy and Happy Living
Inside This Issue...
Detangle Stress Of Family Ties...
Avoid Online Shopping Scams...
Fun Facts and Laughs:

Highest-Paid Comedians, Essential Technologies For 2012, And More...

Trivia Challenge:

Win $75 Gift Certificate for Quincy Street

Real Estate Q&A:

How Do I Find The Best Deal When Getting A Home Loan?
If you're not already a subscriber to my free e–newsletter email me to sign–up

Florence Gadbois
Florence Gadbois
Phone: (805) 701-8410
Email: florence@bchrealestate.com
BchRealEstate.com


Time with family during the holidays can be fun, but it can also be stressful. In today's Service For Life!® Free consumer newsletter you'll learn how to lower your stress levels when visiting family for the holidays.

You'll also learn how to avoid scammers when shopping online, get more done with a few essential technology tools, plus get a trivia challenge and lots more.

Florence Gadbois


Florence Gadbois, REALTOR®
Calif DRE Lic #1040021



PS

. If you're in the market to sell your home (or buy a home), pick up a copy of my Free Consumer Report "12 Questions You Should Ask Before Hiring Any Real Estate Agent". Simply email me to get this helpful resource for yourself or a friend: florence@bchrealestate.com, or call me at: (805) 701-8410.
Today's Brain Teaser . . .
What happened in 1961 that will not happen again until 6009?
(see answer below)
Detangle Stress Of Family Ties . . .

The holidays are a wonderful opportunity to spend time with family. But sometimes the pleasure of being with our loved ones comes with a few tangled ties to stress. Here are a few strategies to make sure you experience maximum joy from being with family:

Get Rid of Fantasy. If your image of the perfect holiday has Tiny Tim's voice ringing "God bless us, every one!" your great expectations may be completely out of alignment with reality. Communication problems are not unusual in with extended families. You cannot control every situation, but you can lead by example, setting aside differences and bad patterns.

Establish Ground Rules and Boundaries. Among the immediate family discuss what is expected. Agree to keep respect for each other and to not share anything with the extended family that would cause embarrassment. Develop your own family traditions and be willing to let go of outdated rituals that no longer serve you and your immediate family.

Simplify, Prioritize, and Say No. Remember the wisdom of a 1960's band who told us that you Can't Buy Me Love. Less can be more when it comes to gift giving. Let your heart express love in ways that may not require a lot of money and give yourself permission to spend less.

Provide Structure for Kids. You've heard before that love is spelled with the letters T-I-M-E. Yet during the holiday season kids can become starved for attention as you rush around trying to do everything. Break away from the extended family at least once each day to take walks or some other physical activity. Giving this time to your kids, and limiting sugar and caffeine, can go a long way to them behaving when you are around extended family.

Honor Your Own Needs and Limitations. Trust that quiet inner voice that tells you when you have done enough. You deserve time to sit down and reflect on your many blessings, including your family!
Forward this article to a friend
Thinking Of Buying A Home Soon?
If you're planning to buy a home in the next 6 months, you'll want a copy of my Free consumer guide,
"49 Essential Tips Every Home Buyer Should Know."
My exclusive report will help you avoid frustrations when finding, buying, and financing your next home. To get a copy, just email me by
clicking here
, or call me at:
(805) 701-8410
.
Avoid Online Shopping Scams . . .

The convenience of doing holiday shopping online is really appealing. Follow these four tips from shopping experts for avoiding scams and making safe purchases online:

Read the domain carefully at the top of the browser. If the name is slightly different than the legitimate retailer – with extra words, or misspellings – it could be a sneaky company hoping to snag your money.

Make sure the domain's checkout pages are secure. Only enter credit card information if the domain begin with https:// instead of http://. The "s" means it is secure.

Never agree to a wire transfer payment. Legitimate retailers online accept credit cards where you have more protection against fraud.

Beware of ridiculously low prices. Scammers can lure you with prices much lower than other retailers and end up sending you poor quality merchandise – or nothing at all – after they get your money. You can find a scam alert archive at www.aarp.org or get more details about online security at www.onguardonline.gov.
Forward this article to a friend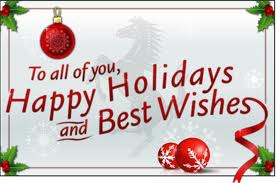 Fun Facts and Laughs . . .


Highest-Paid Comedians . . .

It's been almost a decade since the last episode of Seinfeld was filmed. Yet Jerry Seinfeld is still the world's top-earning comedian from his TV series. With $60 million a year in earnings, he is way ahead of 2nd ranked David Letterman at $40 million and Ben Stiller whose 3rd ranked earnings are around $38 million.

Have A Laugh — Strange But True . . .

A woman was arrested trying to smuggle 65 snakes into Sweden inside her bra.

Essential Technologies For 2012 . . .


Online storage has moved from the corporate world into our homes. You can find many sites for photo storage like www.dropshots.com and www.kodakgallery.com. Saving documents has become easy too with www.dropbox.com and http://docs.google.com.



Time management tools online abound. The frontrunner is www.evernote.com and it is said to be like sticky notes on steroids. You can keep track of your thoughts easily and access notes from anywhere in the world. It is searchable and has great tutorial features.



Social network sites help you meet new people and catch up with friends. The most popular site to connect with people online is www.facebook.com. Google now has a similar network for friends at http://plus.google.com. For professional networking, try www.linkedin.com.
Forward this article to a friend
A Heartfelt Message To My
Special Clients and Friends . . .
I want to share a little secret with you. I don't spend my time cold calling or pestering people for business. Instead, I focus 110% of my efforts on giving such outstanding service, people naturally think of me when a friend, neighbor or family member needs a caring and competent REALTOR
®
.
Thank You, Thank You, Thank You!
I couldn't do it without you!
Trivia Challenge for the Month...

"Who Else Wants To Win a Gift Certificate for Quincy Street Restaurant at Silverstrand Beach?"

Guess who won last month's Trivia Question? I'm pleased to announce the lucky winners of last month's quiz. And the winners are...drum roll please: Ron & Judy Rowen of The colony were the first people to correctly answer my quiz question.

Which U.S. National Park had the most visitors in 2010?



a) Great Smoky Mountains b) Yellowstone
c) Grand Canyon d) Yosemite


The answer is a) the Great Smoky Mountains National Park. They had more than 9 million visitors. So, let's move on to this month's trivia question.

What country has the longest life expectancy at birth?



a) Australia

b) Canada

c) Switzerland

d) Japan


EMAIL ME AT: florence@bchrealestate.com OR Call Me At (805) 701-8410 And You Could Be One Of My Next Winners!
Brain Teaser Answer:
The year will be read exactly the same when it is upside down.
Thanks For Thinking of Me!

Did you know I can help you or any of your friends or family save time and money when buying or selling a home? Thanks for keeping me in mind with your referrals...and spreading the word about my services.
Real Estate Q & A . . .
Q. How do I find the best deal when getting a home loan?
A.
Your decisions about a home loan can translate into thousands of dollars over the life of your loan. Request quotes from multiple lenders and follow these tips to get the best deal on a mortgage:
Stay confident and ask for clarification of items you do not understand.


Ask to see different options for down payments and term of your loan.


Interest rates are critical to you getting the lowest possible mortgage payment. The interest rate you get is based on your credit score, but know that interest rates changes on a daily basis. You have the power to decide whether to lock-in the current rate at the time you submit your loan application or take the chance that it might float down during the processing period.


Carefully analyze disclosures and estimated costs provided by the lender.
You deserve fair rates and extremely good service from the lender who gets the opportunity to earn your business. Let me know if you need help and I can recommend a few mortgage lenders to contact.
If you have any real estate questions, or need capable and trustworthy representation, please call me at
(805) 701-8410
or email me at
florence@bchrealestate.com
.
Forward this article to a friend
THANK YOU... for reading my Service For Life!® personal newsletter. I wanted to produce a newsletter that has great content and is fun and valuable to you. Help your friends get more out of life by forwarding this email to them...

You received this email because you requested it, are on the mailing list as florence@bchrealestate.com, or a friend forwarded it to you.

Disclaimer: The information contained in this email is intended for informational purposes. It should not substitute as legal, accounting, investment, medical and other professional services advice. Always seek a competent professional for answers to your specific questions. This email is not intended to solicit real estate properties currently for sale.
Copyright (c) 2011 by Forte Communications, Inc.