Hot Temperatures....Hot Products


As we all bake in the sweltering heat, Unique wants to remind you that we have all of the products that you need to enhance your tabletop and bar presentation.
We have recently
lowered
our pricing
on many of our top selling products, including our
knotted bamboo, knife bamboo, and beaded bamboo picks.
Cool Deal --Summer 2011 Coupon!
Use coupon code unisummer11 at checkout at our web store for 10% off of any order over $75.
*
see below for details

__________________________________


Flat Rate Shipping

Our flat rate shipping has been a smashing success as many, many customers have taken advantage of our great freight rates. Flat rate shipping is only valid for the lower 48 states.
Orders up to
$99 ship for $10
$100 to $249 for $12
$250 to $499 for $20
$500 to $1000 for $40

*
Coupon is valid until September 30, 2011.
Can be used on all in-stock products only and must be used on the website. Sorry, no customizable product orders. $75 minimum
does not
include freight.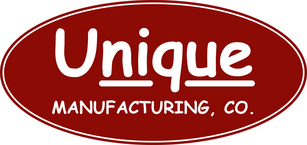 Don''t forget that you can visit our
main website
for more information on all of our products. Also, our brochures can be downloaded in PDF format.
Wood Products Brochure
- Includes bamboo and birch items
Non-Wood and Custom Products Brochure
- Includes plastic, crayons, napkin bands, coasters
More Crayon Information
More Napkin Band Information