Hi Venture User,
Latest Updates
We're rolling out the latest update to Venture's core this week, which will incorporate all of the latest enhancements from the WordPress Platform. One thing you'll notice right off is the admin panels will look a little different, especially the navigation menu. The new layout provides a bit more screen real estate for the primary workspace but the menu navigation and functionality remains unchanged.

The update also includes a few minor tweaks that improve how tooltips appear on the dashboard when using a mouse with a scrollwheel.


Venture Is Making A Big Splash At This Year's Arts Marketing Conference
We're proud to announce that Venture is playing a big part in this year's National Arts Marketing Conference, November 12-15, in Louisville, KY, USA. Venture's principal, Drew McManus, will be a speaker during a panel discussion about websites as well as offering pro bono one-on-one coaching to a select number of conference participants (first come,first serve). He'll also be leading a Dine-Around event for up to nine participants on the subject of arts organization websites.

Please let us know if anyone from your organization plans on attending and even if you aren't don't forget to find out if your colleagues from other institutions are. If so, encourage them to make contact and if they become a Venture user, that means your organization benefits from the referral credit!



Bug Squashes

In addition to the core update, we've included a few bug squashes in an Event Manager update such as trouble clicking into meta box fields when using FireFox as well as a missing scroll bar in the event manager calendar widget. These will be rolled out over the course of this week.


Best Practices: Font Size
It's time to reconsider our standard text font size. Traditionally, 12px has been the standard but that's changing thanks in large part to some concerted efforts by the web design community and the abundance of smartphones and tablets, which users are holding at larger distances from their eyes than standard desktop monitors. As such, the larger font size increases retention and lowers user frustration and since Venture is already optimized to function on mobile platforms, using the 16px standard

Also fun to note is the 16px size is about the same size as text printed in a book or magazine so set aside some time to experiment with a larger font size and see how your users respond. As for us, we're going to begin converting the Venture sales site to the new standard later this week!


The King Is Dead,
Long Live The King!
We officially changed the recommend browser from FireFox to Google Chrome this week. For years, FireFox has been a superb platform but recent updates have turned it into too much of a resource hog; so much so that we started using Chrome and after a month of testing, we're convinced it is a superior platform when working with Venture.
Read more
about some of the differences as well as the revised
list
of recommended plugins and extensions.

Have You Tried The New Support Forum Yet?
Several users have jumped into the new support forums and for those of you who have yet to stick your toe in the water, there's no need for apprehension. Just
log in
(let us know if you need your login credentials sent to you again) and post your question as a ticket. We get back to you just as fast as if you sent an email and since the system keeps each ticket on file, you can use it as a handy resource for applying answers on your own time.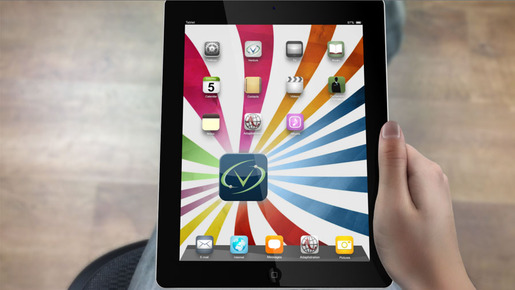 Check our latest promotional video:
Venture Is...