Feigelman Insurance Services, Inc.
3838 Carson Street, Ste. 106
Torrance, Ca. 90503
310-792-8002
www.feigelmaninsurance.com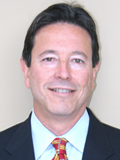 Neal Feigelman
Ca. Lic # 070685
neal@feigelmaninsurance.com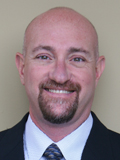 Lance Harris
Ca. Lic # 0E10547
lance@feigelmaninsurance.com


Are You Making These Insurance Blunders?

When it comes to buying insurance, what you don't know can hurt you…and your family…for years to come.

Learn how to identify the top ten insurance mistakes and what you can do about them with my free guide, "The Top 10 Insurance Blunders - and How to Avoid Them."

Just reply to this email and I'll send it right out to you.

---
Quick Quiz

Each month I'll give you a new question.

Just reply to this email for the answer.

What is the most common element found in the universe?

---
Why Not Pass Me to a Friend?

If you've enjoyed this newsletter and found its information useful, please forward it to a neighbor, friend or co-worker by clicking this link.
---
Recipe: Thai Chicken in Lettuce Cups

Serves 4


1 tablespoon vegetable oil
4 shallots, thinly sliced
1-inch piece of ginger, finely grated
2-3 boneless, skinless chicken breast halves, minced in food processor
3 tablespoons fish sauce
2 tablespoons lime juice
Red pepper flakes to taste, optional
Iceberg lettuce cups

Directions

Heat oil in a large skillet and add shallots and ginger until softened and fragrant - about two minutes.

Add chicken to skillet and stir until cooked through, breaking up any clumps that form.

Add remaining ingredients and lower heat.

Simmer for five minutes and remove from heat.

Serve chicken, warm or chilled, in lettuce cups with extra lemon wedges and a hot sauce such as Sriracha.
---
Worth Quoting



This month, some famous quotes on the subject of joy.



Grief can take care of itself, but to get the full value of a joy you must have somebody to divide it with.

Mark Twain

I define joy as a sustained sense of well-being and internal peace - a connection to what matters.

Oprah Winfrey

Joy is not in things; it is in us.

Richard Wagner

Learning to live in the present moment is part of the path of joy.

Sarah Ban Breathnach

Real joy comes not from ease or riches or from the praise of men, but from doing something worthwhile.

Sir Wilfred Grenfell

Things won are done; joy's soul lies in the doing.

William Shakespeare

Short is the joy that guilty pleasure brings.

Euripides



---
Do You Have Enough Life Insurance?
Maybe it's Time for a Review.


If you have never purchased life insurance or if it has been a while since you bought your policy then you may be under-insured. Traditionally, people tend to purchase life insurance then forget all about it. Unfortunately, that is one of the worst possible things to do.
Plan ahead for life-changing events
Marriage, retirement, childbirth, starting a business or even buying a home can alter the amount of life insurance required to care for your family.

Change of marital status
Whether you are newly married, recently divorced or widowed, it is important to update your name and beneficiary information as soon as possible. Allow us to review the terms of coverage to make sure it provides the type and quantity of coverage required for your new status.

Change of financial situation
The recent economic crisis has resulted in the reduction of many retirement accounts, pension plans and even the appraised value of other assets you may have counted on to provide income or assistance in addition to life insurance. Re-evaluate your net worth and supplement life insurance needs accordingly to make sure your loved ones are provided for despite the recent economic downturn.

Change of employment
If you are recently retired, unemployed or starting a second career, you may have different life insurance needs – especially if your employer no longer provides coverage. It's easy to obtain life insurance quotes if you are self-employed or as a supplement to employer-sponsored coverage. Don't forget to increase coverage in the event that your spouse has decided to stay home to care for children; the loss of income could be a double blow to your financial future without adequate life insurance and your ability to quickly restore a full income.

Change of dependents
While it's natural to add life insurance with the birth of a child, few people remember to do so when granted the long-term care of parents or other dependents. Update life insurance to reflect the needs of adult dependents, aging parents, adopted children or others.

Define your goals
Depending upon your life stage, the purpose of life insurance may be to replace a lost income or supplement a retirement pension and health benefits. Whatever the main financial goal may be, include the actual annual amount plus benefits and intangibles such as health insurance, care-taking and help with household duties. Remember, it will be necessary to pay someone else to perform those same duties in the event of an untimely death.

Make it a point of reviewing your life insurance needs at least once per year. Let Feigelman Insurance Services help you with the attention you and your family deserve.
---
Five Easy Ways to Cut Energy Costs


Are you looking for easy ways to cut energy costs without the headache, hassle or feeling of deprivation? Following are five ways to dramatically reduce your energy costs without increasing inconvenience.
Time Out: One simple solution is to set the thermostat, water heater and other appliances on a timer. Schedule each to power on at least 30 minutes prior to your arrival or use and then automatically power down when done.
Fan-tastic: Ceiling fans, room fans and even whole house attic fans are a fantastic way to save money without scrimping. Use an attic fan to eliminate heat from the attic before turning on the air, and then combine with a ceiling fan to reduce thermostat settings.
Light Up Your Life: New energy-efficient LED lights are beginning to come down in price. They are cool to the touch and don't heat up the house like standard bulbs, resulting in even more energy efficiency.
Hang Out More: Summer fun in the sun makes it easy to save money simply by hanging out. Hang out the laundry to cut energy costs by 10% or more. For those who prefer to cut costs without the chores, just hang out with friends over a great barbecue and keep the house cool.
Bite Back: Vampire appliances beware. Consumers are now armed with the means to bite back against constant streams of energy expenditures, thanks to a host of new technology. From basic plug-ins to elaborate breaker-box surge protection and energy-expenditure meters, there is something for every budget.

Picture credit.
---
Multivitamins: Do They Really Keep You Healthy?
Millions of people take multivitamin supplements. But are they really worth the extra money? Do they help keep you healthy? And most important, can they be harmful?

Cost Versus Benefit

Isolated supplements tend to be costly and require a considerable investment of time and energy to ensure they're taken in a coordinated fashion. A multivitamin ensures proper coordination of all nutritional needs in an easy-to-use form.

Unique Needs

When it comes to multivitamins, one size doesn't fit all, which is one reason that vitamin manufacturers produce different formulas targeting different genders and ages. Variations on nutritional intake may differ depending upon age and gender.

Special Situations

There are special situations that may warrant the inclusion of a multivitamin, as things like surgery, chronic illness or digestive problems hinder the ability of the body to absorb nutrition.

However, even then it is important to understand what is included in a multivitamin. For example, iron deficiency is a commonly encountered health condition easily resolved by the addition of iron in a daily supplement. But for people with hemochromatosis, or iron overload, iron can worsen an already serious medical disorder.

Other vitamins included in a multivitamin may interfere with medications or cause allergic symptoms.


---
Avoid These 3 Critical Life Insurance Errors

Buying a life insurance policy is one of the most important steps you can take to protect your family's financial future. It can also be one of the most confusing tasks.
The following are some mistakes to avoid when buying a life insurance policy:
Mistake #1
Procrastination is by far the most common mistake made by the majority of people. Most assume that it is either too expensive or that they don't need coverage because they are young. Neither situation could be further from the truth. Term life insurance is especially affordable, with policies starting at under $20 per month. As for age, the best time to purchase a life insurance policy is when you are young and healthy. Not only does it ensure that you will get the best rates possible, but it provides valuable protection for growing families that are not yet financially secure.

Mistake #2
Purchasing the wrong policy is another common mistake. Life insurance is a complex topic with long-term implications, so it is a good idea to take your time and speak with us about all your options. Cost, coverage, duration, tax consequences and other considerations should be addressed for your specific situation. Term, whole life, universal and variable are just a few of the options available, so let us do a no cost review of your current situation so that you can weigh your options wisely.

Mistake #3
Not purchasing enough insurance can also be a problem. It's easy to underestimate the cost of living when initially purchasing a life insurance policy. In addition to replacing an income or paying down mortgage and other debts, it's important to add in an inflation-adjusted cost-of-living (COLA) increase plus extra expenses likely to be incurred in the event of a loss.

Contact Neal Feigelman or Lance Harris and let us help you so that you make informed and understandable decisions when it comes to your life insurance needs.