Feigelman Insurance Services, Inc.
3838 Carson Street, Ste. 106
Torrance, Ca. 90503
310-792-8002
www.feigelmaninsurance.com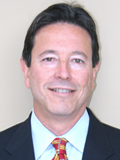 Neal Feigelman
Ca. Lic # 070685
neal@feigelmaninsurance.com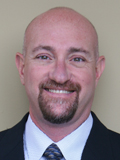 Lance Harris
Ca. Lic # 0E10547
lance@feigelmaninsurance.com


Are You Making These Insurance Blunders?

When it comes to buying insurance, what you don't know can hurt you…and your family…for years to come.

Learn how to identify the top ten insurance mistakes and what you can do about them with my free guide, "The Top 10 Insurance Blunders - and How to Avoid Them."

Just reply to this email and I'll send it right out to you.

---
Quick Quiz

Each month I'll give you a new question.

Just reply to this email for the answer.

What type of camera did Edwin Land develop?

---
Why Not Pass Me to a Friend?

If you've enjoyed this newsletter and found its information useful, please forward it to a neighbor, friend or co-worker by clicking this link.
---
Recipe: Banana Blueberry Bread

Yields 2 loaves



1 stick butter, melted
½ cup white sugar
½ cup brown sugar
1 egg, lightly beaten
2 tablespoons mayonnaise
4 ripe bananas, mashed
1 ½ cups all-purpose flour
1 tablespoon baking powder
1 cup blueberries, fresh or frozen

Grease and flour two loaf tins. Preheat oven to 350 degrees.

Place the melted butter in a medium to large bowl.

Add the white and brown sugars and stir until the mixture looks like wet sand. Stir in the egg until combined, then add the mayonnaise and mashed bananas. Sift together the flour and baking powder and gradually stir into the batter until you no longer see any traces of flour. Toss the blueberries with 2 tablespoons flour and then fold into the batter (this keeps the berries from sinking to the bottom of the tin).

Pour the batter into the two prepared loaf tins and bake for 45-60 minutes.

Remove from oven and allow to cool for several minutes before removing from tin.


---
Worth Quoting

This month, some famous quotes on the subject of television:

TV is chewing gum for the eyes.


Frank Lloyd Wright

Television is more interesting than people. If it were not, we would have people standing in the corners of our rooms.



Alan Corenk

Television enables you to be entertained in your home by people you wouldn't have in your home.


David Frost

MTV is the lava lamp of the 1980s.


Doug Ferrari

If there's anything unsettling to the stomach, it's watching actors on television talk about their personal lives.


Marlon Brando

A creative man is motivated by the desire to achieve, not by the desire to beat others.


Ayn Rand






Who Should Be Your Life Insurance Beneficiary?

Deciding how much coverage you'll need isn't the only thing to think about when purchasing life insurance.

You'll also have to determine the most appropriate beneficiaries.

You can name three types of beneficiaries on a life insurance policy. The three types are:
Primary
Contingent
Tertiary
The primary beneficiary will receive the benefit if he or she is alive at the time of your death.

If the primary beneficiary is deceased at the time of your death and you haven't updated your policy, the benefit will go to your contingent beneficiary.
Similarly, if the contingent beneficiary is deceased at the time of your death, the benefit will go to your tertiary beneficiary.

When selecting a beneficiary, the most important factors may be whether you're married or single and whether you have children.

If you're married without children, you may want to name your spouse as your primary beneficiary and a sibling or a parent as your contingent beneficiary.

If you're married with children, you may want to name your spouse as your primary beneficiary and your children as your contingent beneficiaries.

If your children are minors at the time of your death, their guardian will receive the benefit on their behalf.

If you're single with children, you may want to name your children as your primary beneficiaries and a sibling or a parent as your contingent beneficiary.

If you're single without children, you likely have more options. For example, you might want to name a sibling as your beneficiary.

You can also create a trust and name it as your beneficiary or name a charitable organization.

Beneficiaries are easily changeable, so don't feel stuck with a decision.

Also, remember to update your beneficiaries after any life changes, such as a death or divorce.
---
Why Life Insurance Is About More Than Just Price

One of the most important factors to consider when shopping for life insurance has absolutely nothing to do with the actual policy or price.
In fact, it has nothing to do with anything other than a few simple choices made by the individual prior to completing the forms. However, those simple choices can save thousands or even tens of thousands of dollars in the event of a claim.
Let Feigelman Insurance Services help you with the myriad of choices by providing some quick tips to help you maximize payouts and prevent common life insurance policy problems.
Owner Options
Carefully consider who owns the life insurance policy before purchasing. For example, many small-business owners or traditional employees rely exclusively on employer-provided life insurance policies. While these may be cost-effective in the short term, the long-term costs are often substantially higher due to taxation of benefits.
Ask Neal or Lance at Feigelman Insurance how to calculate the total cost of purchasing employer-provided insurance versus a self-purchased or individual policy by comparing after-tax benefits.
Beneficiary Basics
It's important to clearly identify the beneficiary well in advance and make sure changes are recorded in a timely fashion to avoid the costly and time-consuming problems associated with probate. However, it's equally important to consider how the funds should be dispersed.
In the event of a claim, the beneficiary will be required to decide which payout method best meets his or her needs. Lump sum, life income, interest income and partial payment with contingencies are just a few of the available options.

Let Feigelman Insurance help you with the various options available regarding your payout options.
Taxing Considerations
Life insurance proceeds may be subject to estate taxes. With rates as high as 45%, it's important to maintain a limit of $3.5 million to any one individual.
Instead, consider assigning ownership to a spouse, adult child or other individual in order to minimize estate taxes.
Let Feigelman Insurance work with you and your tax professional for more details about your specific situation.
---
Disability Numbers...Just the facts.

142, 365 and counting...
That's the number of working-age Americans who have experienced a disabling illness or injury so far during August 2011.

And how do we know that? Check out America's Disability Counter, the newest educational tool from the Council for Disability Awareness (CDA) that dramatically illustrates the growing number of working-age Americans who experience a disability.America's Disability Counter

CDA's recent consumer research study entitled "The Disability Divide" reported that while wage earners believe that a "disability can strike anyone at any time," most deny the very real possibility that "a disability can happen to anyone", could actually mean "it might happen to me." In fact, most underestimate their disability risk by a factor of ten-fold or more. And few have a valid plan to provide an income should a disability strike.

Let Feigelman Insurance Services help you with a plan for your future.

Disability statistics
It happens more often than you'd imagine: For more details regarding Disability: http://www.disabilitycanhappen.org/chances_disability/disability_stats.asp.

---
[1]
Social Security Administration, Fact Sheet March 18, 2011
---
Fixed Annuities Can be More Flexible than they sound.

For many investors who like the idea of an annuity, the "fixed" part seems just a little too restrictive. But that may not be the case.

An annuity is a contract between an investor and an insurance company. With a fixed annuity, you make a payment to an insurance company as a lump sum or in installments. In exchange, at some later date, the insurance company makes payments to you at regular intervals for a specified period of time or for your entire life.

With fixed annuities, the payments the insurance company makes to you are fixed. For example, they provide a set amount of income. Fixed annuities may be appealing to retirees because they provide stability. You know exactly how much money you'll be getting, so you can budget accordingly. However, the payout of a fixed annuity may seem meager in times when the stock market is rising, and investors in variable annuities - whose payments fluctuate with the market - are receiving more.

Fixed annuities may not be as fixed as they sound, though. For example, some fixed annuities are now available with payments that rise to adjust for inflation. Other fixed annuities allow an investor's heirs to keep receiving payments if the investor dies earlier than expected.

Keep in mind, however, that these features come at a price, often in the form of lower monthly income. Neal and Lance of Feigelman Insurance Services can help you determine if a fixed annuity is right for you, and if it is, what the appropriate balance of income and flexibility is for your financial circumstances.