Feigelman Insurance Services, Inc.
3838 Carson Street, Ste. 106
Torrance, Ca. 90503
310-792-8002
www.feigelmaninsurance.com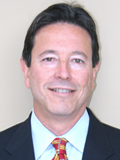 Neal Feigelman
Ca. Lic # 070685
neal@feigelmaninsurance.com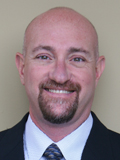 Lance Harris
Ca. Lic # 0E10547
lance@feigelmaninsurance.com


Are You Making These Insurance Blunders?

When it comes to buying insurance, what you don't know can hurt you…and your family…for years to come.

Learn how to identify the top ten insurance mistakes and what you can do about them with my free guide, "The Top 10 Insurance Blunders - and How to Avoid Them."

Just reply to this email and I'll send it right out to you.

---
Quick Quiz

Each month I'll give you a new question.

Just reply to this email for the answer.

What color is an octopus's blood?

---
Why Not Pass Me to a Friend?

If you've enjoyed this newsletter and found its information useful, please forward it to a neighbor, friend or co-worker by clicking this link.
---
Recipe: Stuffed Portabella Mushrooms

Serves 6 as a side dish


6 portabella mushrooms, insides carefully scooped out, chopped and set aside
1 tablespoon butter
1 zucchini, finely chopped
1 teaspoon chopped fresh thyme
1½ cups cooked rice or quinoa
Salt and pepper, to taste
¼ cup finely chopped walnuts


Preheat oven to 350 degrees Fahrenheit. Gently rub scooped-out portabella mushrooms all over with a little sunflower oil and place on a lightly greased baking sheet, scooped-out side up.

Melt butter in a frying pan over medium heat and saute the chopped mushroom with the zucchini until soft and the mushrooms have released their water, and then add the thyme.

Cook for a minute and then add the mixture to the rice or quinoa. Mix and season to taste with salt and pepper. Spoon about ¼ cup of the mixture into each portabella cap and sprinkle with ground walnuts. Bake for about 20 minutes.



---
Worth Quoting



This month, some well-known quotes on the subject of education:



Education's purpose is to replace an empty mind with an open one.



Malcolm Forbes

Education is what survives when what has been learned has been forgotten.



B. F. Skinner

Education is a progressive discovery of our own ignorance.



Will Durant

Education is the ability to listen to almost anything without losing your temper or your self-confidence.



Robert Frost

The great aim of education is not knowledge but action.



Herbert Spencer

Next in importance to freedom and justice is popular education, without which neither freedom nor justice can be permanently maintained.



James A. Garfield
This issue is dedicated to Medicare because things are changing fast and the baby boomers are crossing over. If you are not at that age nor near it, you might know someone who is, please forward this to them or print this and let them review it. As of this year 7000 per day will be turning 65 and we thought you would like to know...What is Medicare?
What is Medicar
Medicare is health insurance for the following:
People 65 or older
People under the age of 65 with certain disabilities
People of any age with End-Stage Renal Disease (ESRD)
(Permanent kidney failure requiring dialysis or a kidney transplant)

The Different Parts of Medicare
The different parts of Medicare help cover specific services:

Medicare Part A (Hospital Insurance)
Helps cover inpatient care in hospitals
Helps cover skilled nursing facility, hospice, and home health care

Medicare Part B (Medical Insurance)
Helps cover doctors'and other health care providers'services, outpatient care, durable medical equipment, and home health care
Helps cover some preventive services to help maintain your health and to keep certain illnesses from getting worse

Medicare Part C (also known as Medicare Advantage)
Offers health plan options run by Medicare-approved private insurance companies.
Medicare Advantage Plans are a way to get the benefits and services covered under Part A and Part B.
Most Medicare Advantage Plans cover Medicare prescription drug coverage (Part D).
Some Medicare Advantage Plans may include extra benefits for an extra cost.

Medicare Part D (Medicare Prescription Drug Coverage)
Helps cover the cost of prescription drugs
May help lower your prescription drug costs and help protect against higher costs
Run by Medicare-approved private insurance companies

What's different this year?
Starting this year, open enrollment begins and ends earlier—
October 15–December 7, 2011.
You can change your Medicare health or prescription drug coverage for 2012.

New Special Enrollment Period
You can switch to a Medicare Advantage Plan (like an HMO or PPO) or Medicare Prescription Drug Plan that has a 5-star rating at any time during the year.

Continued Help in the Prescription Drug Coverage Gap
If you reach the coverage gap in your Medicare prescription drug coverage, you will qualify for savings on brand-name and generic drugs.

Fighting Medicare Fraud
Find out what Medicare is doing and what you can do to protect against fraud, waste, and abuse.

Help with Long-term Care Costs
If you're still working, you may be able to enroll in a voluntary insurance program to help you pay for support services if you become disabled.

Better Coordination of Care
Learn what Medicare and your health care providers are doing to better coordinate your health care and improve medical quality.

Ways to Manage Your Health Information Online
Learn about the new "Blue Button" on www.MyMedicare.gov
that you can use to access your Medicare claims and other personal health information.

Medicare Health and Prescription Drug Plans
Visit www.medicare.gov/find-a-plan or call 1-800-MEDICARE (1-800-633-4227) to find plans in your area. TTY users should call 1-877-486-2048.

Where to Get Your Medicare Questions Answered:
1‑800‑MEDICARE (1-800-633-4227)
Get general or claims-specific Medicare information, help for people with limited income and resources, and important phone numbers. If you need help in a language other than English or Spanish, say
"Agent" to talk to a customer service representative.
TTY 1-877-486-2048
www.medicare.gov
State Health Insurance Assistance Program (SHIP)
Get free personalized Medicare counseling on decisions about
coverage; help with claims, billing, or appeals; and information on
programs for people with limited income and resources.
See pages 137–140 for the phone number. Visit
www.medicare.gov/contacts or call 1-800-MEDICARE to get the phone numbers of SHIPs in other states.

Social Security
Get a replacement Medicare card; change your address or name; get information about Part A and/or Part B eligibility, entitlement, and enrollment; apply for Extra Help with Medicare prescription drug
costs; ask questions about premiums; and report a death.
1-800-772-1213
TTY 1-800-325-0778
www.socialsecurity.gov

Coordination of Benefits Contractor
Find out if Medicare or your other insurance pays first and to report
changes in your insurance information.
1-800-999-1118
TTY 1-800-318-8782

Department of Defense
Get information about TRICARE for Life and the TRICARE Pharmacy Program.
1-866-773-0404 (TFL)
TTY 1-866-773-0405
1-877-363-1303 (Pharmacy)
TTY 1-877-540-6261
www.tricare.mil/mybenefit Medicare Basics

Department of Health and Human Services
Office for Civil Rights
If you think you were discriminated against or if your health information privacy rights were violated.
1-800-368-1019
TTY 1-800-537-7697
www.hhs.gov/ocr

Department of Veterans Affairs
If you're a veteran or have served in the U.S. military.
1-800-827-1000
TTY 1-800-829-4833
www.va.gov

Office of Personnel Management
Get information about the Federal Employee Health Benefits Program for
current and retired Federal employees.
1-888-767-6738
TTY 1-800-878-5707 www.opm.gov/insure

Railroad Retirement Board (RRB)
If you have benefits from the RRB, call them to change your address or name, check eligibility, enroll in Medicare, replace your Medicare card, or report a death.
Local RRB office or 1-877-772-5772
www.rrb.gov

Quality Improvement Organization (QIO)
Ask questions or report complaints about the quality of care for a Medicare-covered service or if you think Medicare coverage for your service is ending too soon.
Visit www.medicare.gov/contacts
or call 1-800-MEDICARE to get the phone number for your QIQ
---
Why Your Memory Isn't What It Used to Be


Memory can play tricks on people. Maybe that's why many of us don't bother to commit addresses, friends' names and other bits of key information to memory. Instead, we rely on Google, Bing and sometimes even our spouse to do it for us.

According to scientists at Columbia University, the Internet has become our primary form of external memory. Studies done at Columbia found that participants who expected to have access to information in the future had a lower recall rate. However, they had high rates of remembering where to access that information.

The conclusion: We don't need to remember things anymore. We just have to know where to find it.

Interestingly, when it comes to remembering, the Internet has some competition, and that competition is your partner. According to studies conducted by Hollingshead and Brandon in 2003, couples who have been together for some time automatically "assign" the job of remembering, say, a second cousin's kid's name to one spouse, while the other might be "in charge" of remembering garbage days.

Both are forms of something called transactive memory, meaning you rely on an external memory source to locate key information.

The danger is that you become so reliant on your computer or your spouse that a technological or relationship meltdown leaves you with no access to important information. So, let's hope our technology - and our relationships - never fail us.
---
Costs for Medicare Increasing...NOT

Dire predictions by insurers and Republicans that the 2010 health law would cause private Medicare health plans to raise prices and lower benefits on beneficiaries have turned out to be a false alarm at least for now.

The Obama administration on Thursday said the nearly 12 million senior citizens enrolled in Medicare health plans will see their monthly premiums drop by an average of 4 percent while benefits remain stable next year. In addition, they said, premiums fell by an average of 7 percent, much higher than the 1 percent the government projected a year ago.

The plans, called Medicare Advantage, are offered by health insurance companies as an alternative to traditional, government fee-for-service Medicare.

Enrollment in the plans, which now have about a quarter of all Medicare beneficiaries, is expected to grow by 10 percent in 2012, said Jonathan Blum, deputy administrator for the Centers for Medicare and Medicaid Services.

Blum said health plans are also lowering co-payments and deductibles. He attributed the premium drop to the agency's strong negotiations with plans as well as the companies' continuing desire to serve the market.

The average Medicare Advantage enrollee paid about $39 per month in premiums for Medicare Advantage in 2011, according to a report by the Kaiser Family Foundation (KHN is an editorially independent program of the foundation).

Dan Mendelson, the chief executive of consulting firm Avalere Health, said plans are lowering premiums because their costs have fallen as their members have used fewer services in the midst of the economic downturn.

Last month, the Obama administration also announced that premiums for private Medicare prescription drug plans would fall slightly. Open enrollment in Medicare Advantage plans starts Oct. 15, a month earlier than in past years. It will run through Dec. 7.

Many critics of the federal health law raised fears that Medicare Advantage benefits would shrink and premiums would rise because the overhaul reduced federal payments to the plans by $136 billion over the next decade. "Instead we are seeing just the opposite," said Health and Human Services Secretary Kathleen Sebelius. "Medicare plans are stronger than ever and beneficiaries continue to have access to affordable options."

The plans were targeted by Democrats who complained that the government pays more per capita for beneficiaries in the private plans than it spends on those in traditional Medicare. The billions of dollars cut from the plans were used to help the Obama administration pay for the cost of expanding coverage to 32 million Americans through expanded Medicaid eligibility and subsidies for people buying coverage in new insurance exchanges starting in 2014.

Federal payments were frozen to Medicare Advantage plans this year and are dropping by less than 1 percent in 2012. Larger payment drops are expected to kick in later this decade.

The health care law softens the impact of Medicare Advantage cuts in 2012 by providing billions of dollars for quality bonuses for highly rated plans that received four or five stars in a government grading system. In a policy shift last fall, HHS decided to lower the bar for bonuses.

Average-quality plans garnering just three or three-and-a-half stars would also get bonuses, although at a lower percentage than top-tier plans.

The HHS decision means that nearly 90 percent of Medicare Advantage enrollees are in plans now eligible for a bonus. Under the tougher approach Congress took in the health law, only about 33 percent would have been in plans getting the extra payments.

America's Health Insurance Plans, the industry trade group, said it stands by its predictions that program will soon run into trouble as a result of health law funding cuts. "As these cuts take effect in the coming years, Medicare Advantage beneficiaries will face higher out-of-pocket costs, reduced benefits, and fewer health care choices," said AHIP spokesman Robert Zirkelbach.

He noted that the Congressional Budget Office projects that as a result of these cuts in the health law, Medicare Advantage enrollment will drop to 7.5 million by 2018.

Joe Baker, president of the Medicare Rights Center, said the lower rates are good news for seniors. But he cautioned that seniors still need to review their individual plans and comparison shop to make sure they are getting the best deal. "The overall picture looks good this year," said Baker, "but this does not mean individual consumers don't have to take a close look at their plans to see if there is a better plan for them."

Reprinted with permission from kaisernetwork.org. You can view the entire Kaiser Daily Health Policy Report, search the archives, and sign up for email delivery at kaisernetwork.org/dailyreports/healthpolicy. The Kaiser Daily Health Policy Report is published for kaisernetwork.org, a free service of The Henry J. Kaiser Family Foundation. © 2005 Advisory Board Company and Kaiser Family Foundation. All rights reserved.