Dear VARD members & friends

:
In this issue:
Fenn Proposal Charges Forward: The public hearing on the concept plan is tomorrow Tues at approx 7:00pm. ​
Cottage Court Clean Up: Hearing to revise the Victor cottage court ordinance to prevent future trailer parks is tomorrow Tues at approx 7:45pm. ​
Meeting Report: The County P&Z commissions inventory on unbuildable lots to inform their decisionmaking.
​
---
Fenn Charges Ahead with Concept Plan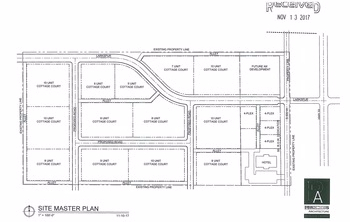 (Click for larger image)

With the ink barely dry from the Victor P&Z Commission's recommendation last month, and despite the fact that the City Council has not reviewed (let alone made a decision on) the requested rezone, developer Jon Fenn has put forth a very generalized concept plan to gain development entitlements for:
50 short-term rental cabins on foundations

5-8 four-plexes

Self-storage units

A 3-story hotel with 46-68 rooms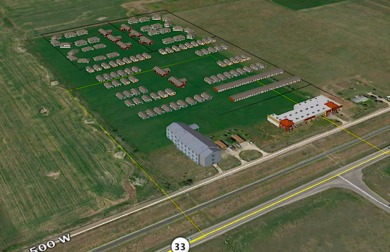 Rendering of the types and density of development proposed in Fenn project. Credit VARD staff.
Click to view more renderings in detail.
This large, 20-acre project is proposed about 1/2 mile north of downtown Victor.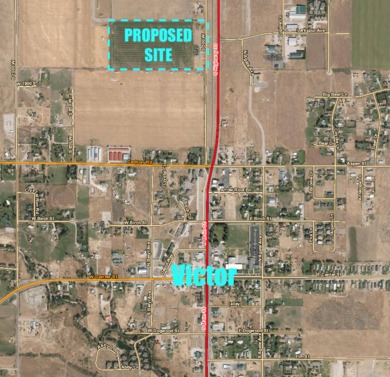 Click here to view plan, staff report, public comments.
In our organization's opinion, this is placing the cart before the horse.
Something's not right here…
As outlined in our December 12th comment letter, when the Victor P&Z issued their reluctant (and heavily conditioned) approval of this rezone last month, the commissioners clearly intended that site design, architecture, traffic impacts, and other issues be sussed out in the development agreement process.

The application also appears incomplete. Concept Plans require maps that "depict lots, infrastructure, open space, and public improvements." No utilities are shown in the proposed concept plan, and the developer must provide a traffic study to determine (among other things) if the Hwy 33 intersection can handle increased traffic. Our December 12th comment letter addresses all of these issues in further detail.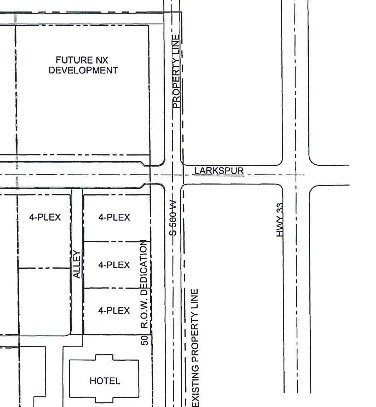 Will a new intersection at Larkspur & Hwy 33 require a traffic signal or roundabout? What about a turn lane?

Finally, the Victor Municipal Code allows the city to require developers to hold neighborhood meetings in order to address questions and concerns raised by the public. In our view, this would be a great opportunity for dialogue between the developer and the public, and could provide Fenn the guidance necessary to design this large-scale project. Valley Advocates' offer to facilitate a public charrette still stands.
How to get involved:
Public input at the hearing is needed! The public hearing will be held TOMORROW Tuesday, Dec. 19 at 7PM in Victor City hall. Public comment will be taken at the hearing. City Planner Josh Wilson is also available to answer questions and provide information. joshw@victorcityidaho.com.
---
Victor moves quicly to clean up their cottage court ordinance.
With revisions to Victor's "cottage court" ordinance, this won't happen again.
Victor officials and staff are working hard to quickly amend the city's Cottage Court Ordinance and other housekeeping measures in response to the wake of public feedback regarding The Meadows trailer park that was recently built under the guise of a "cottage court."

Here's our comment letter

to the City of Victor

regarding the critically needed changes to this ordinance.

The first hearing will be held at approximately 7:45PM TOMORROW Tuesday Dec 19th before the Victor Planning & Zoning Commission. Proposed amendments are here, and the city staff report here. Public comment will be taken at the hearing.

If all goes well, these amendments could be finalized in January.
---
MEETING REPORT: The County P&Z asks for an inventory of unbuildable lots to inform their decision making process.
Last Tuesday, December 12, the Teton County Planning & Zoning Commission (P&Z) reviewed County Prosecutor Billie Siddoway's 5 alternatives for addressing unbuildable lots in Teton County. The alternatives put forth by Prosecutor Siddoway are as follows:
Option #1 - Amnesty. All illegal lots created before 2017 will become legal Lots of Record.
Option #2 - Pay a Fee. For $450, the county will issue a "Building Rights Certificate" for any lot, thereby creating a Lot of Record.
Option #3 - Pay a Fee. Eligible for some lots. Again, for $450, the county will issue a Building Rights Certificate, but only for lots of at least 5 acres in the A20 zone, and 1.25 acres in the A2.5 zone purchased by a "bona fide" purchaser. In other words, a buyer who claims to have not known their lot was created illegally.

Option #4 - Keep the Existing Policy.

This is the option we

supported in our comment letter

, with some added modifications to the existing policy.

Option #5 - Roll back the existing policy, and enforce the county ordinances in place at the time of lot creation.
Public Comment:
First came the public hearing. Many folks offered their philosophical views on property rights, but conceded they didn't know enough about the issue to determine which one of Siddoway's options was best. Valley Advocates Executive Director Shawn Hill stated that Valley Advocates' was open to most alternatives, however a map inventory of these lots must be completed so the county can determine how many of these problematic lots are out there - and where they are located.

See our comment letter here.



Deliberation:
In their deliberation following the public hearing, the P&Z's first comment was that the public required more outreach and education, and that they should perhaps host an open house or create a brochure.

Later, the P&Z found that a map inventory was needed, and asked the planning staff if such an inventory was possible. New Planning & Zoning Administrator Gary Armstrong said that an inventory was possible, but that it would be like "eating an elephant. We'd have to do it one bite at a time." Siddoway expressed concern about the staff time it would take, but Armstrong ultimately reasoned that, through the county's GIS system, an initial inventory could be completed without overly burdening the staff.

THE VOTE:
The P&Z then voted to continue the meeting until the county planning & GIS staff could complete the inventory, perhaps sometime in January. We'll keep you posted on their progress.

Why is the inventory so important?
The location of these problematic lots is our primary concern. If they are located in protected wildlife habitat or sensitive wetlands, and amnesty policy could wreak all sorts of environmental damage because illegal lots in sensitive areas could now be built upon. On the flip side of the coin, many of these lots could be benign; they could be large farm parcels, estates divided among heirs, old road or rail rights of way that have been forfeited, etc. In that situation, a more liberal amnesty policy would be tolerable. Bottom line: before we choose a policy, we need to do so eyes wide open, and know where these lots are located.

How big could this problem be?
In a county with over 8,000 vacant lots created properly, we also don't want to open the back door to hundreds of new lots that would be rendered buildable through amnesty. However, based upon statements from county staff, there are probably approximately 200 parcels in Teton County that may have been created illegally, and, of the lots they have studied so far, only about 8-10% were illegally divided.
We'll be eagerly awaiting to see the map inventory that county staff comes up with, and we'll let you know what it reveals.
---

Taggart "Heavy Commercial" Rezone withdrawn for now...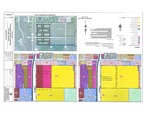 We received word that
this proposed 17-acre commercial rezone
proposed in Victor has been withdrawn to be
revised & resubmitted
at a later date.
We'll keep you updated!
---
We've helped 17 HOA's to date!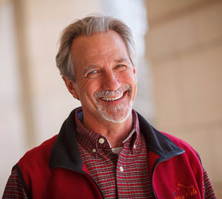 "
I know our HOA's updates would never have happened without the support of VARD.
"
- Randy Isaacson
Shooting Star Ranch
HOA President
---
Does your HOA have questions about managing:
Open Space?
Community Amenities?
Water or Sewer Systems?
Weeds?
Infrastructure

Maintenance?
WE CAN HELP!
Contact our office at 208-

354-1707 to set up a free

consultation with our legal

and planning advisory staff.
---