Consider these summer activities: taking a flight to visit loved ones, spending a day at the ballpark, or strolling along the shoreline with a close friend all—they all can greatly benefit from better hearing.

That's why we're offering our preferred patients free hearing screenings from July 25-29. Make an appointment for yourself or a loved one for a free screening and feel confident that—no matter what you're doing—you'll be putting your best self forward.

If you wear hearing instruments, you'll want to protect your investment in better hearing from humidity and condensation. That's why it's especially important during the summer to keep your device dry.

Fortunately, there are easy-to-use tools available that can take care of this for you overnight while you are sleeping. The Dry & Store® drying conditioning system, for example, is an electrical appliance that removes moisture, kills germs, dries earwax and deodorizes the hearing instrument.

3 Tips for Device Care

Keep them clean– Clean your hearing device using a soft, dry cloth. Never use alcohol, solvents or cleaning fluids. Instead, use the Dry & Store® conditioning system.

Keep them safe– If you won't be using the device for a long period of time (e.g., at night), remove the batteries.

Keep in touch– Do not try to repair your hearing instrument yourself. Contact your audiologist when repairs are needed.

Questions about hearing loss for you or a loved one? We're here to answer your questions, create strategies, and provide solutions for hearing loss of all types. Don't hesitate—Call Chesapeake Hearing Centers today to secure your free screening appointment and to learn more about conditioning systems so you can enjoy everything this summer has to offer!





Warm regards from Chesapeake Hearing Centers,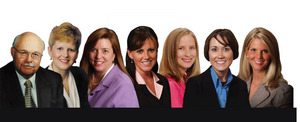 Dr. Charles L. Hutto, Au.D., FAAA
Dr. Caroline H. Aland, Au.D., FAAA
Dr. Ellen A. Frederick, Au.D., FAAA, CCC-A
Allison Adkins, Hearing Aid Dispenser
Mariya Hutto, Hearing Aid Dispenser
Dr. Ashley Mitchell, Au.D., FAAA, CCC-A
Dr. Kristin Wilson, Au.D., FAAA
Let others know what you thought about your experience at Chesapeake Hearing Centers!
Select a link below to leave
a review.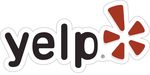 Quick Links:
Website
Products
Locations
About Us

Follow us on:


Twitter


Facebook

Reach Us At:

410.647.7795
Severna Park

410.263.8389
Annapolis

410.820.4242
Easton

410.643.9699
Kent Island

410.546.9552
Salisbury

410.641.8700
Ocean Pines